Promoting Nutrition Health in the Community
Wyeth Nutrition Hong Kong is committed to provide high-quality nutrition products, caring for the nutritional needs of different groups in the society.
Last week, Wyeth Nutrition Hong Kong co-organised an annual health talk with The Society for the Aid and Rehabilitation of Drug Abusers (SARDA) with a focus in the topic "Intestine Health and Immunity". This marked our 15th consecutive year of collaboration. The talk has been moved online for two years in a row due to the pandemic. Registered Nurse, a colleague from Wyeth Nutrition Hong Kong, shared some useful health knowledge, including the difference between innate immune system and the acquired immune system, the two important points of the intestinal infection defense mechanism – the gut flora and the intestinal mucosal barrier, etc. We are really grateful for the participant' active participation and overwhelming support, we hoped that this sharing can help them to improve intestine health, enhance immunity and live a healthier life.

Amid the pandemic, health and immunity is especially important. We hope everyone can stay alert, keep a balanced nutrition intake and strengthen their immunity. Wyeth Nutrition Hong Kong will continue to provide suitable nutrition support for babies, parents and everyone, assisting everyone to stay healthy during this period.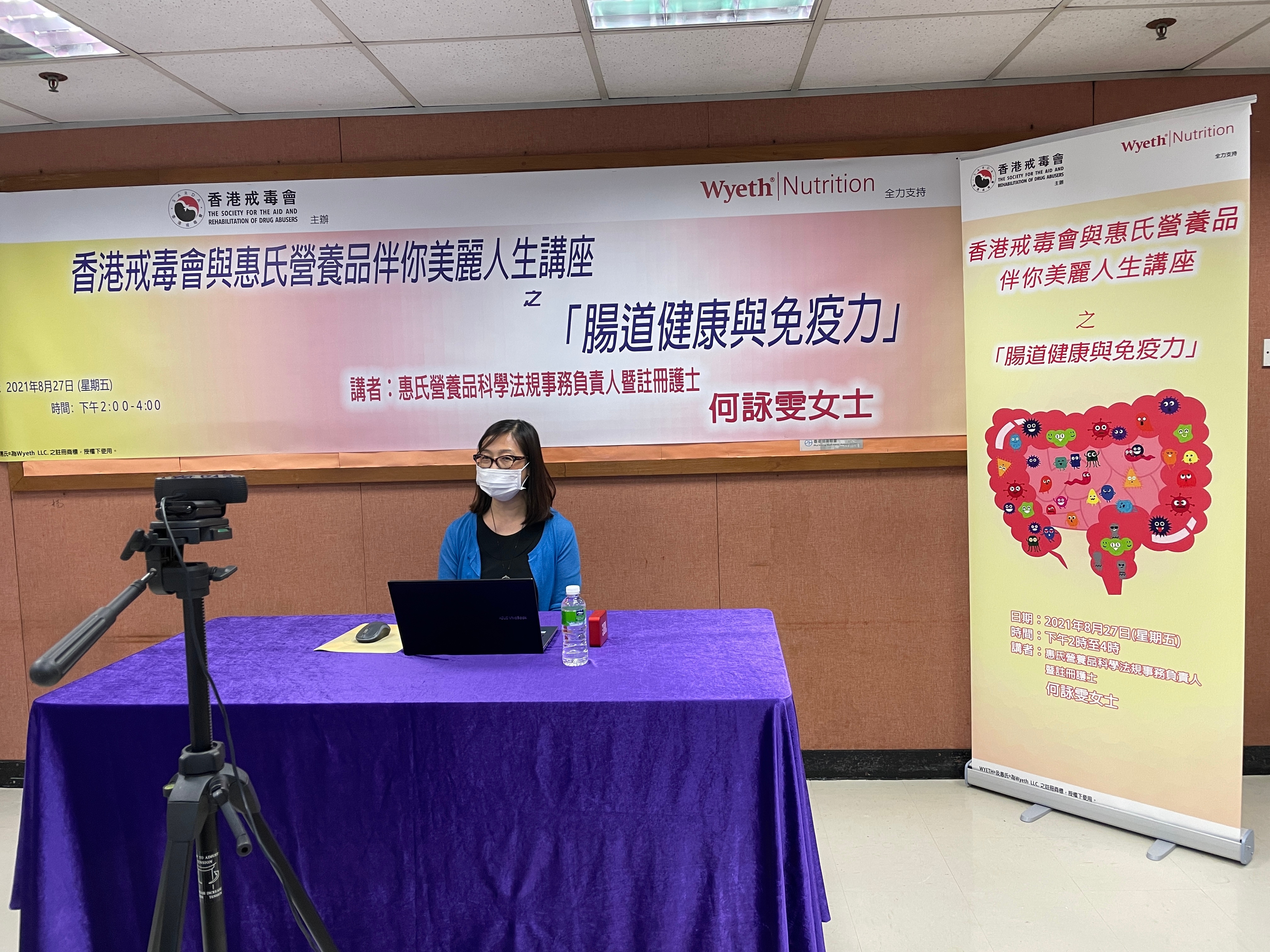 WYE-EM-141-AUG-21